We wanted to find a way to help small businesses during this pandemic. Your online presence is front and center NOW because in many cases it is the only way for you to serve your customers. One thing is for certain, even after we can get back to normal you and your customers will rely on your website to do more.
With most of the US under stay at home orders, businesses are forced to figure out new ways to serve their customers in a contactless environment. Having a website that can handle the increased traffic and give your customers what they need is critical.
Many of us are finding that we have time now to do all those things on our list that we just didn't have time for BEFORE. Creating a new website or upgrading your existing one probably is on the list – or should be. Use the time now to build a better online presence and get prepared for the rebound.
***

50%

20% down and 20% off! ***
Don't get fooled by companies offering cheap websites – you'll get what you paid for. You will have very little input, won't get the chance for revisions & once the site launches, they'll be gone.
On the other hand, our project managers consult with you to create a professional, revenue-generating website that you'll be proud of and will delight your customers. Plus, our webmasters will be there month after month.
3 Reasons Why Now is the Right Time to Get a New Website
According to the US Chamber of Commerce, 54% of small businesses report they are closed or could close within the coming weeks, and there is growing concern about cash flow among most small business owners.  Further, Harvard scientists warn that social distancing may not end until 2022.  These realities present an opportunity for small businesses to decide how they will compete in the post-COVID 19 economy.   Now is the time to get a new website that can support your business today and into the future.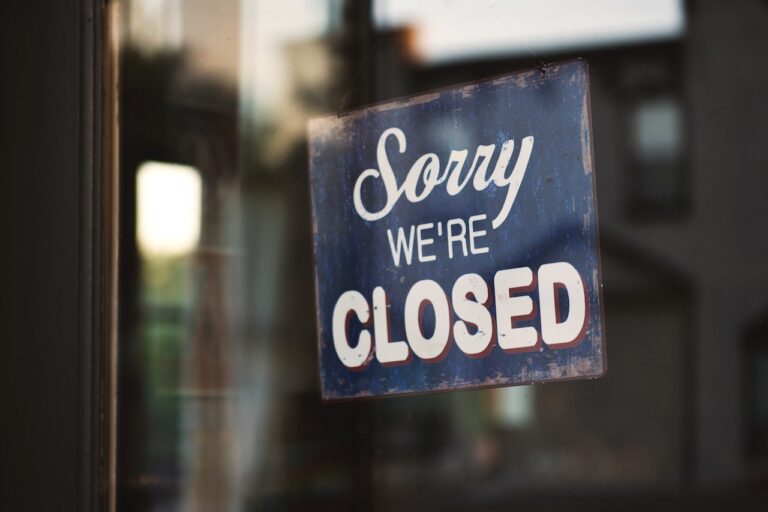 1. Use Closed Time to Upgrade Your Web Presence
Over the years, we've heard a common response from many small business owners as we consult with them on upgrading or creating a new website – "I don't have the time".  They literally don't have time to even think about their website because of all the things they have to do in the course of a normal business day.  Manage customers, employees, suppliers, etc. 
Of course, we know that just like us, many owners are busy adapting to the new normal, creating new services or products that can help them stay afloat during this unprecedented disruption.  Owners are also stepping in to homeschool their kids and dealing with the complexities of stay-at-home life.  That said, now is a good time to do things that will build your business and make it stronger now, and in the future…and you likely have some bandwidth to take a good look at your website.
Ask yourself these questions:
Is your website mobile friendly? 60% of Google searches are done via mobile.  You can check two ways.  One, check with Google and two, just load your website on your smartphone.  Do you need to pinch and zoom to try and make things out?  Is there any horizontal scrolling required?  If it's not easy to use, then searchers will just hit the back button and find a competitor.
Do you list out all the things you offer, or do you require the customer to assume that since you are X you must do Y? Spell it out.  35% of product searches start on Google.  If you don't list it, people won't find it in a search.
Is the content and images on your site updated or does it contain outdated information?
Does your website reflect your brand and the quality of your business or does it look like you haven't paid attention to it in years?
If you answered "no" to one or more items above, then it's the right time to get a new website.  You'll be able to look back at this disruption knowing that you spent your time on making your business stronger.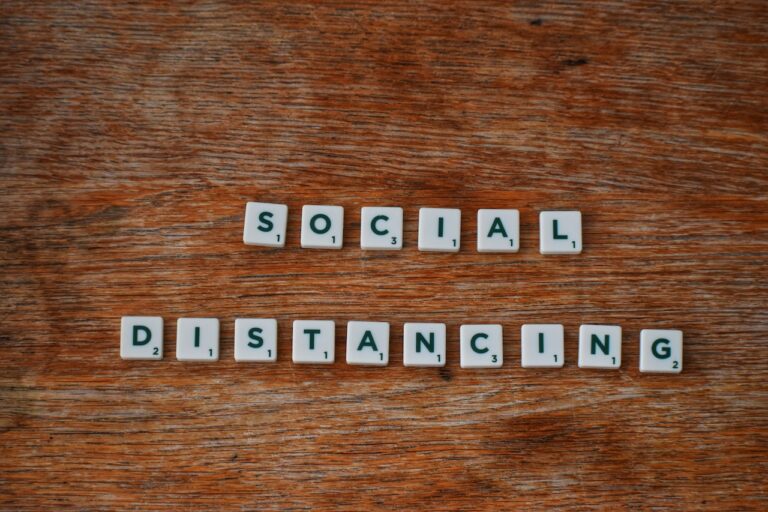 2. Social Distancing Changes the Way You Serve Customers
Nobody knows exactly when we'll be able to go back to normal, and the road back is a long one.  It's expected that even once stay-at-home orders are lifted that businesses will have to operate a bit differently until a COVID-19 vaccine is available (which experts put at about 18 months.) Social distancing is here to stay so it's only good business to learn to adapt.
Your website is a key component for a successful social distancing strategy.  Having a website allows you to communicate with customers and prospects (think hours of operation).   It provides them information and resources and, in some cases, even takes orders from them.  With so many people under stay-at-home orders now or adhering to social distancing for months to come, it's more important than ever that you have an online presence.  You won't be able to rely on people driving by your business to know that you are there.
Ask yourself these questions:
Can customers find my business online?
Can I easily update information like hours, products/services and inventory updates when necessary?
Does my website have the necessary information available on it and functionality necessary to deliver products/services to my customers with social distancing requirements in mind?
If you answered "no" to one or more of these questions, then now is the time to upgrade or build a website that can be the lifeblood of your business going forward.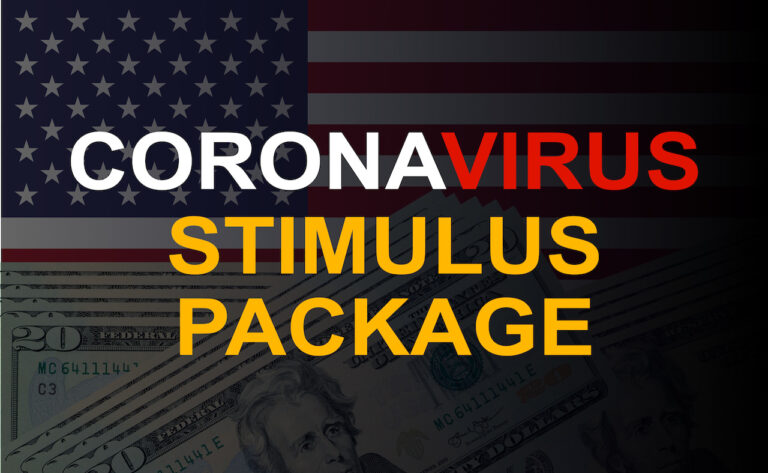 3. Website Stimulus Assists with Cash Flow
It's no surprise that there is a growing concern with cash flow among business owners with about 59% saying they feel comfortable with the current situation – down 21% from Q1.   With typical website projects requiring a minimum of 50% down one might think now is not the right time – and they might be right!
***

50%

20% down and 20% off! ***
That's why we've decided to reduce the 50% requirement down to just 20%.  In addition, we are slashing the overall cost of a new website by 20% further reducing the upfront cost.  Businesses can now get a new website started for around $400* with options to defer final payment.
Now is the Time!
At Web Merchants Direct we consult with clients and drive the entire process.  We write the content, handle the SEO (search engine optimization), design and develop the site and manage any updates or changes once the site goes live. 
Small business owners are on the hook for just a few things.  The initial interview (which takes about an hour), getting pictures for the website and access to any resources we might need (like domain name, existing website, etc.).  Stock photos can be used, however, real photos of your business inside and out are preferable.
Stay safe, stay healthy, stay productive.  When the economy bounces back in leaps and bounds, your business will be able to jump to the demand!
Flat Rate Website Packages
• Dedicated project manager
• Custom site design and development
• Basic SEO – be found on search engines
• Content professionally written for you
• Link with social media profiles
• Conversion tracking package available
• Free SSL for a secure website
Webmaster Plan Included
• Changes and updates to keep your site fresh
• Website hosting
• Security, virus/malware protection
• Backups so you don't lose your investment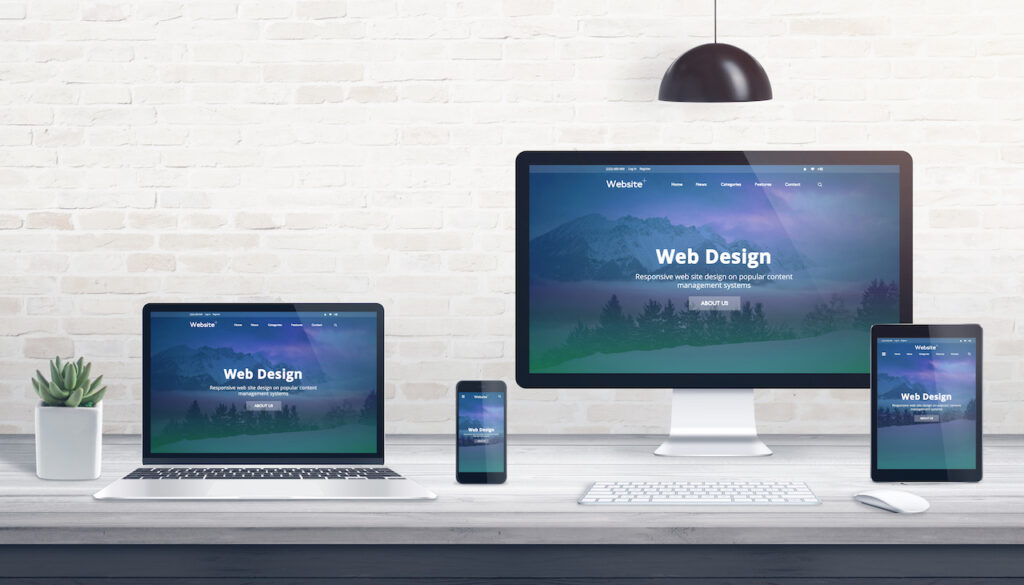 * This discount is available through May 31, 2020. Offer extended to June 30, 2020.